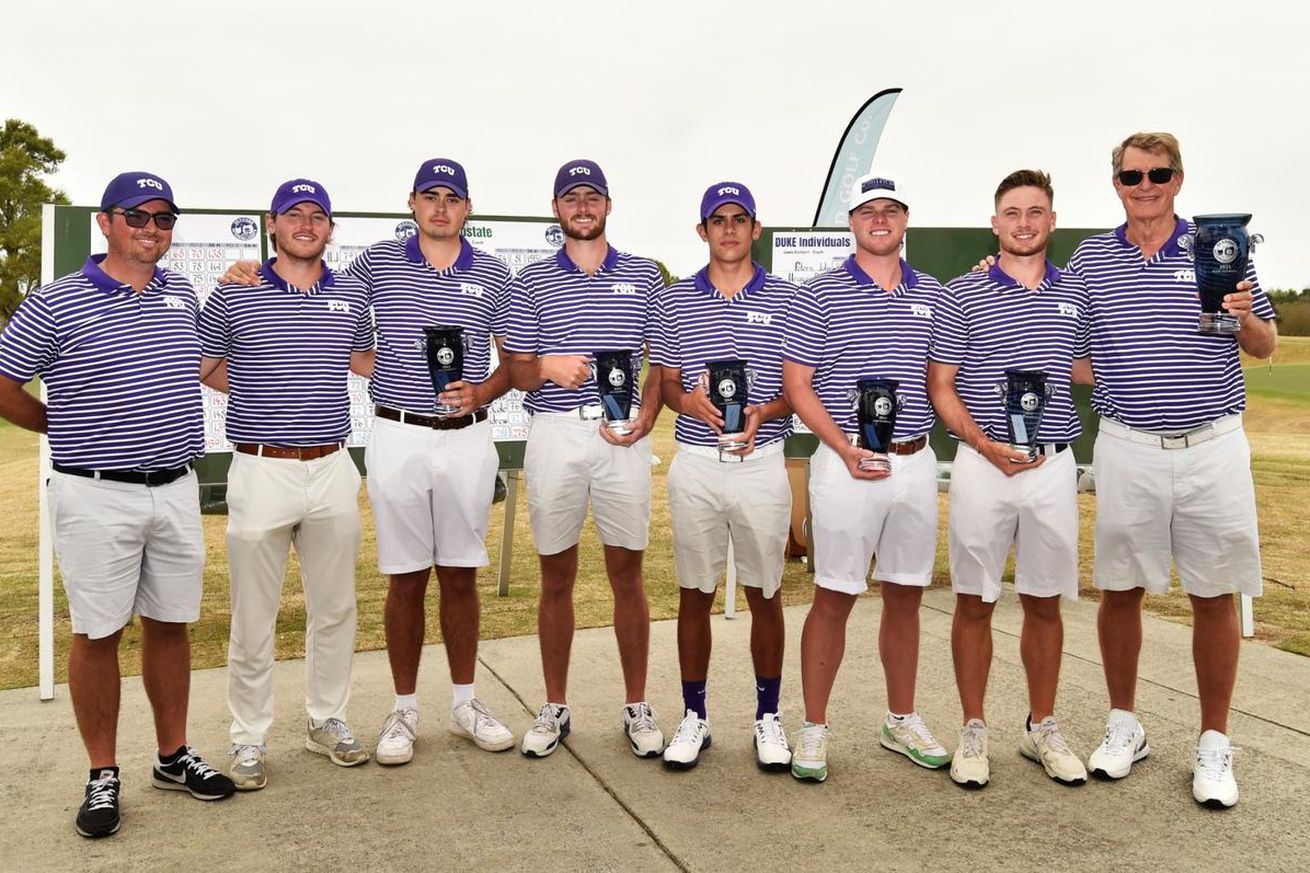 The Horned Frogs fired a 21-under-par 843 to edge Wright State by one stroke.
The TCU men's golf team took home its second consecutive tournament crown over the weekend, shooting a 21-under-par 843 over 72 holes to edge runner-up finisher Wright State by one stroke and claim the Seahawk Intercollegiate. The Horned Frogs opened with a 10-under-par 278 team score during the opening round on Sunday, finishing tied for first place with Stetson after 18 holes. TCU followed with scores of 281 and 284 during the 36-hole final round on Monday to win the tournament at Country Club of Landfall in Wilmington.
Aymeic Laussot led the Horned Frogs with a 9-under-par 207 tournament performance to tie for third place in the individual standings. Jacob Skov Olesen finished tied for 14th place with a 5-under-par 211 and Jack Beauchamp tied for 24th place with a 2-under-par 214. Skov Olesen and Beauchamp each fired 4-under-par 68s during the first round on Sunday to help TCU take an early lead in the team standings. Laussot and Skov Olesen each carded 3-under-par 69s during the second round before Laussot caught fire with a 5-under-par 67 over the final 18 holes of play. Chris Berzina finished with an even-par 216 to tie for 36th.