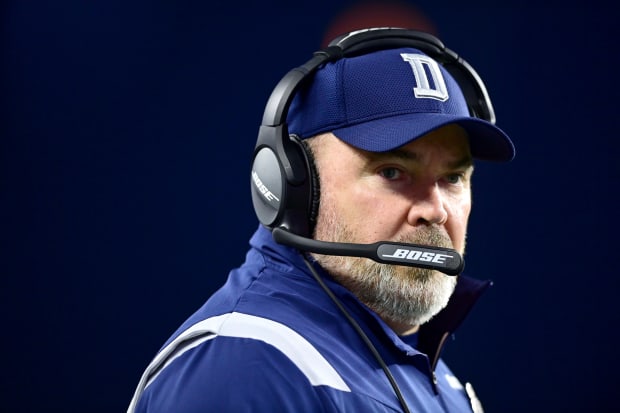 Dallas Cowboys head coach Mike McCarthy was fined yet again for practices that were too physical.
McCarthy was fined $50,000 for the practices last year and it just got doubled this year. He was docked $100,000 and the Cowboys have also lost an organized team activity for 2023, per ESPN's Todd Archer.
This is not the news Cowboys fans were hoping to hear, especially after minicamp just ended. 
Teams usually don't go full speed during those practices, but McCarthy wanted to be a bit different in that regard. 
In any case, he made his bed, and now he'll have to lie in it. 
Training camp is right around the corner and there's no doubt those practices will be pretty physical. The season will only be 6-7 weeks away from starting at that point. 
We'll have to see if McCarthy learns his lesson this time.